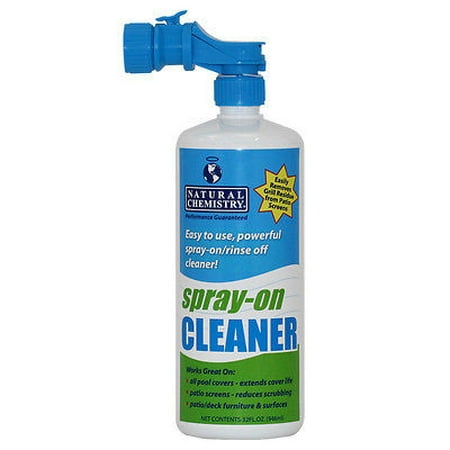 About Natural Chemistry - Pool
Natural Chemistry is the leading specialty chemical manufacturer in the swimming pool industry. Our goal is to provide the best possible product to either solve a problem, or enhance the swimming experience for the pool owner, or user. We started out as the primary provider of enzyme and phosphate removal products to the industry and have expanded our unique product line to solve virtually any water quality issue that you may face. All of our products can be used with any method of sanitization, from chlorine to salt generators. Our family of products will not only reduce the time and labor involved with taking care of a swimming pool, but will also greatly enhance the current program that you are using. We are committed to the development of products that improve the overall efficiency of your pool and spa. We ensure that our products will perform as promised. We invite you to read all about our products and programs, and encourage you to take advantage of the benefits our products provide.
Natural Chemistry's Spray-On Cleaner contains naturally based ingredients that are environmentally better. Using the power of enzymes, it breaks down non-living organic contaminants that buildup and soil pool covers, patio screens, patio furniture and surfaces. Saves time and excessive scrubbing!
Spray-On Cleaner Instructions 1. Attach Spray-On Cleaner bottle to garden hose. 2. Remove white plastic safety tab from hose-end sprayer. Turn red solution valve forward to 'on' position. 3. Turn water source on and then turn blue main water source valve to 'on' position (top of sprayer). 4. Spray solution onto surface to be cleaned. 5. Allow to soak for at least 15 minutes (soak longer if needed). 6. Lightly brush heavily soiled areas if necessary. 7. Turn red solution valve back to 'close' position and rinse.
New Natural Chemistry 00177 Spray-On Swimming Pool Cover Cleaner
Powerful, easy to use spray-on applicator
Less scrubbing and work
pH neutral formula
Great for all types of covers, including mesh
Works well on decks and patio furniture
The easiest and most effective way to safely clean any cover or pool surface
Will not affect pool water chemistry
Product Condition: Brand New
Part Number: 00177
Product warranty: 60-day warranty
Please contact Customer Service at (866) 639-9320 for additional warranty information.
Why Our Company?